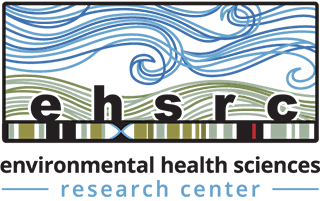 Dr. Hans Joachim-Lehmler was appointed the Director of the University of Iowa Environmental Health Sciences Research Center (EHSRC) on April 1st. Dr. Peter Thorne was appointed Deputy Director. Dr. Lehmler and Dr. Thorne are members of the University of Iowa Human Toxicology Program.
The EHSRC advances and translates research that addresses environmental health problems across the urban-rural continuum. Early EHSRC research was focused on organic dust exposure and lung disease, pesticide exposure and cancer, rural childhood asthma, and community health problems arising from industrialized livestock production.
Research in the last five years has expanded to include studies of innate immunity and the inflammasome in lung disease; the role of the microbiome in asthma; high throughput-data rich methods for assessing the toxicity of engineered nanomaterials; state-of-the-art biomedical imaging combined with advanced computational modeling; susceptibility to air pollutants among people heterozygous for CFTR (1 in 25 Americans); and applications for distributed sensor networks and data analytics for exposure monitoring.
Dr. Thorne had been the director of the EHSRC since 2001.