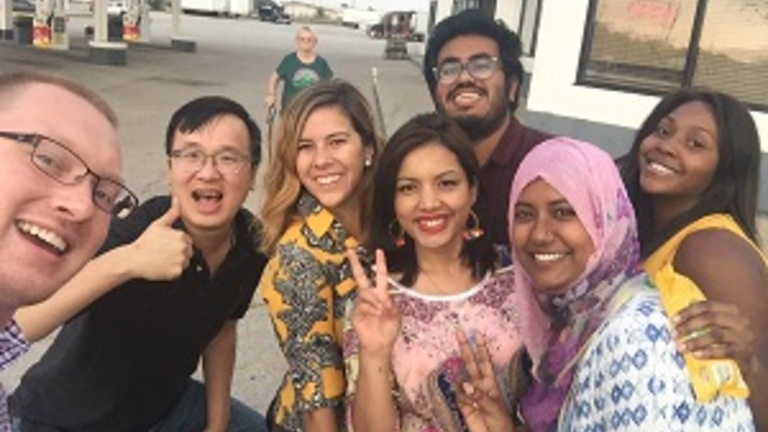 Selfie group picture from the students' visit to East Chicago, Indiana.
Students volunteered to visit the Joseph Block Middle School to discuss science and toxicology. Included in the pictures are students Nate Parizek (far left), Visarut Buransudja (second from left), Ezazul Haque (back), Lalita Mazgaeen (front second from right), and Nazmin Akter-Eti (front far right).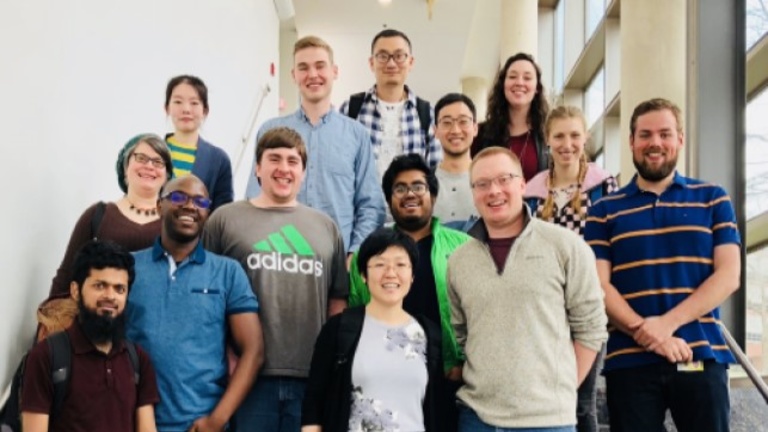 Toxicology students with guest speaker Dr. Xin Hu from Emory University.
Every Friday during Toxicology seminar students get to listen and ask questions from not only University of Iowa speakers but also from speakers from across the country. Dr. Hu was a former student in our Human Toxicology Program. Students organize a post-seminar lunch with many of the invited speakers.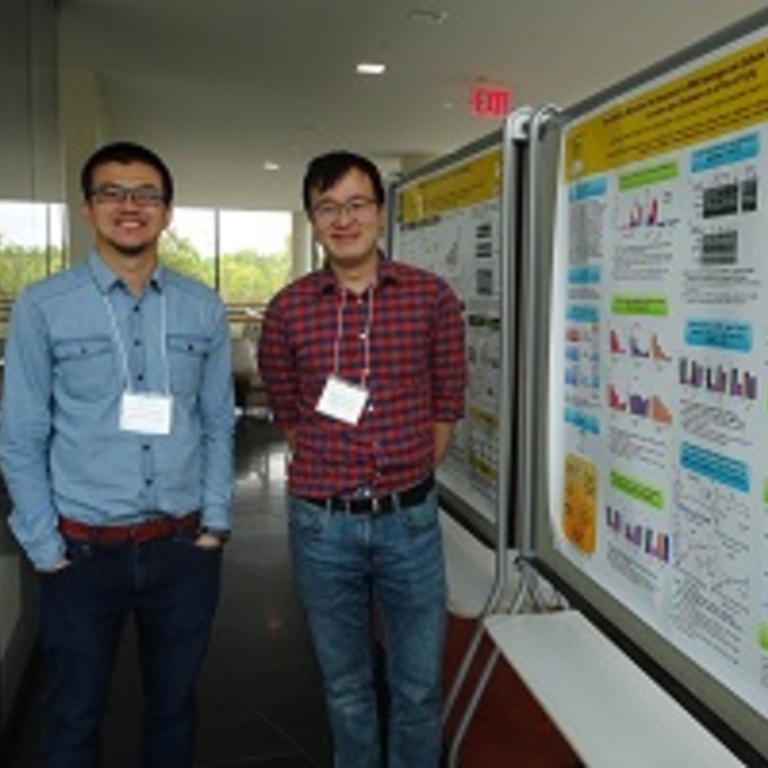 Panithi Saktrakulkla and Visarut Buransudja during a poster session.
There are many opportunities to present your research while a Human Toxicology student-whether it be a university conferences, regional conferences, or national conferences. Several students also participated at an international conference in Japan in 2018.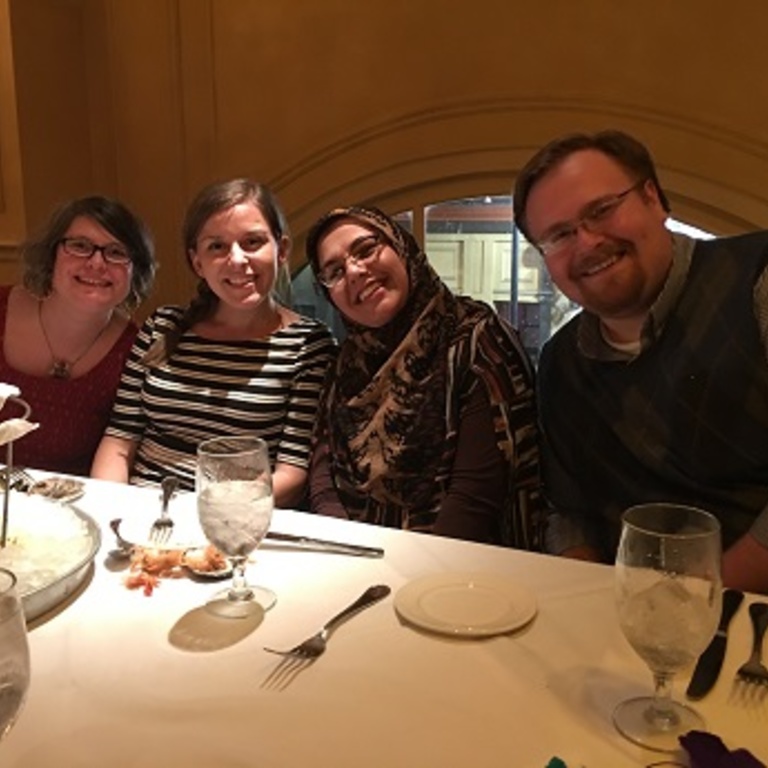 Gathering of current and former alumni at the Society of Toxicology (SOT) annual meeting.
Every year the Director of the Human Toxicology organizes a gathering at the SOT Annual meeting. It is a good way for current students to not only talk to practicing toxicologists but also to network for possible future employment. Picture includes Lab manager Sanne Flor, Jaymie Voorhees, Sabah Enayah, and William Klaren.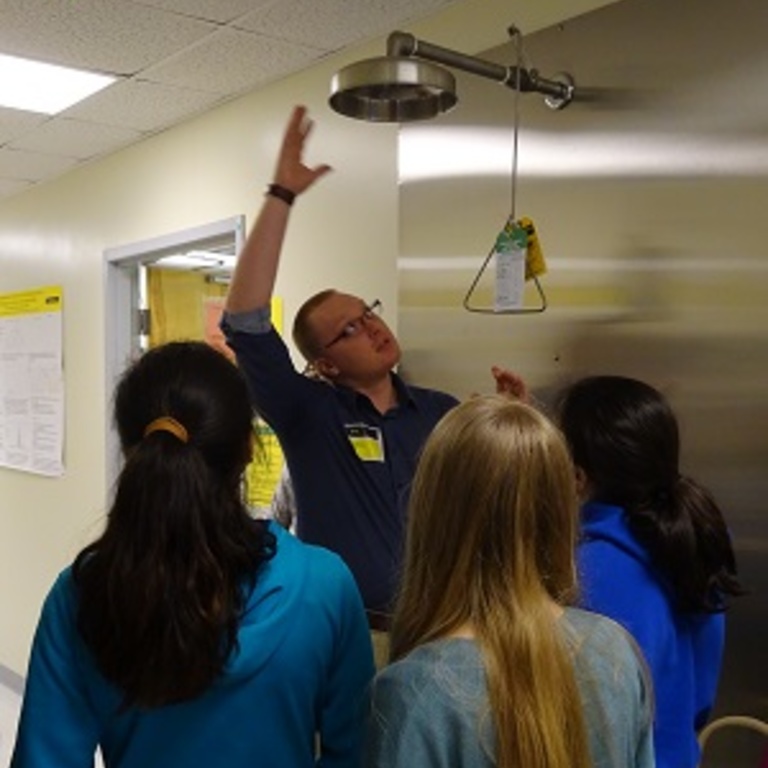 Human Toxicology student Nate Parizek is explaining the importance of a laboratory shower to junior high students.
The students from Columbus Junction School make a yearly visit to University of Iowa labs to learn about lab operations and the Iowa Superfund Research Program.